Matrimonial, Divorce, Family Law and Litigation in Manhattan, Westchester and surrounding areas.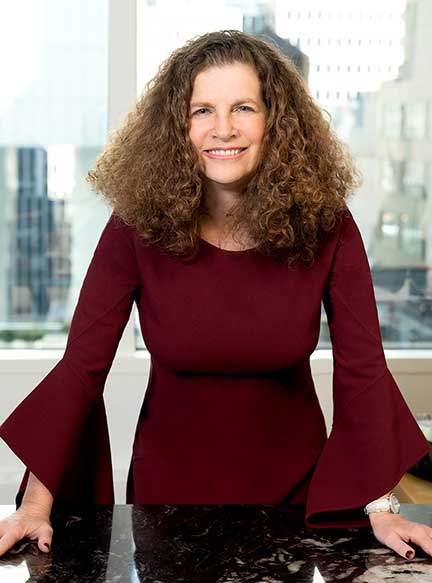 Lisa Zeiderman, a managing partner at Miller Zeiderman LLP, a Founding Member of the American Academy of Certified Financial Litigation, a Divorce Financial Analyst, practices in all areas of matrimonial and family law including but not limited to matters involving custody, an equitable distribution of assets, child support and the negotiation and drafting of prenuptial and postnuptial agreements.
Lisa Zeiderman is a high energy, zealous and relentless advocate. She strategically and creatively crafts each case from the time of the first consultation to its resolution, in order to achieve the client's ultimate goals.
Once divorced, Lisa is a mom, and is remarried. Lisa formerly owned her own business in the fashion industry, and utilizes the negotiation tools she used every day on the streets of Seventh Avenue in her legal practice.
"Lisa is a legal powerhouse in every way you can imagine. There was never a moment of doubt from the first consultation, through discovery, and ultimately to court that I didn't whole-hardheartedly believe in her ability to get the job done. There is nothing that can compare to her tenacity, determination and negotiating skills which are par excellence." 
Family Law
Divorce, Separation Agreements, Orders of Protection
Child Support
Financial Readiness, Budget Sheet, Modification of Child Support
Spousal Support
Formerly Known as Alimony
Custody
Physical Custody, Legal Custody, Modification, Relocation, Grandparent Visitation
Post Judgment
Enforcement, Modification
Equitable Distribution
Distribution of Assets, Real Estate, Business Valuations, Stock Options