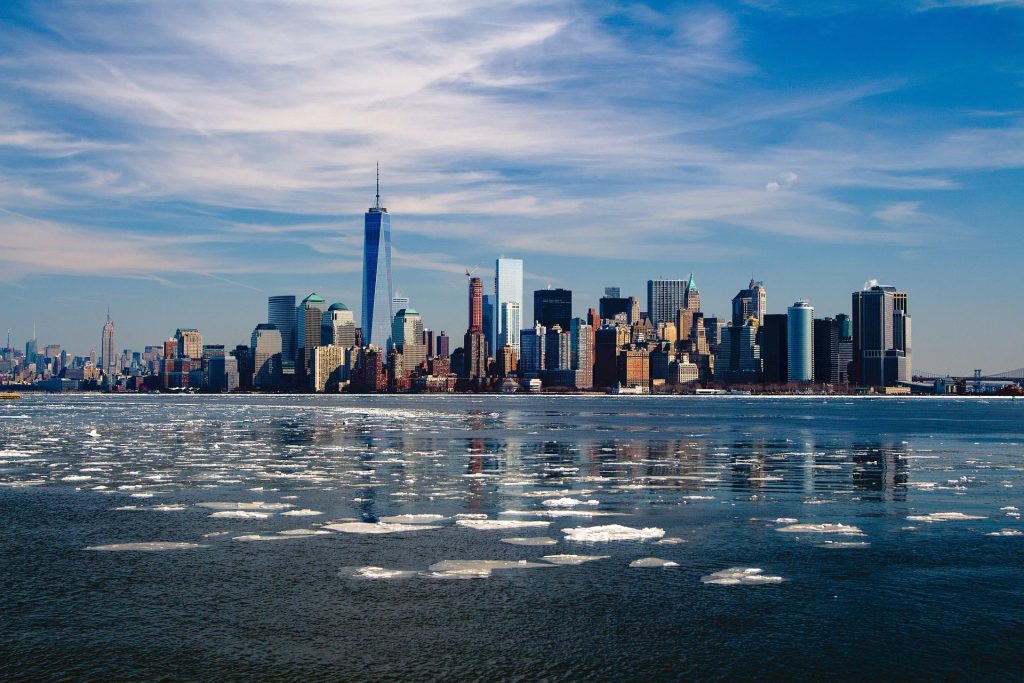 Lisa Zeiderman is extremely well qualified to handle complex financial and custody divorce matters. As a Certified Divorce Financial Analyst, and founding member of the American Academy of Certified Financial Litigators and member of the panel for Attorneys for Children, Lisa is always conscious of the costs of litigation.
Lisa has negotiated and/or litigated custody and financial matters in the Family and Supreme Courts in New York and Kings counties and in the New York State counties of Westchester, Rockland, Orange, Putnam and Dutchess.
Lisa has been lead trial counsel in matters of custody, modification of custody, equitable distribution of assets, child support, alimony, contempt hearings and relocation. matters. She also has served as appellate counsel and successfully drafted and argued appeals including matters involving custody and relocation.
While handling high profile and high net worth cases, Lisa shows the utmost discretion and respect for her client's privacy.
Tips for Pursuing Divorce in New York
Whether you live in New York City, White Plains, Westchester County or anywhere else in New York State, getting divorce is a specific feat. As with every locality, there are certain elements of the process that are particular to New York.
Lisa Zeiderman understands these elements inside and out. As an experienced divorce lawyer and Certified Financial Analyst based in New York, she is equipped to protect your legal rights, your children and your financial interests. 
"How can I protect my finances?"
When it comes to the division of finances in New York, the focus is on equitable division. The most effective measures you can take to protect your finances come before there is any trouble in paradise.
Those who have worked with Lisa Zeiderman know how zealously she promotes the utilization of prenuptial and postnuptial agreements, but if you are seeking help protecting your finances at the end of a marriage, you may not have taken those initial or interim measures.
That's okay! 
There are still productive steps you can take to make sure your money and other assets are safe. The most important thing you can do when preparing for a divorce is make sure you are familiar with every aspect of your and your spouse's finances.
Overall, there are three financial areas you need a clear understanding of prior to embarking on a divorce:
Assets and liabilities
Income and debt
Current and anticipated expenses
Here are a few tips to get started: 
Carefully review your family's most recent tax return. This will be a good place to start if you do not have a clear understanding of your family's financial picture. Your tax return should provide information about income as well as some information about your assets.
If your spouse has been the one dealing with the family's financials, you may not be aware of outstanding debt. One way to get a full accounting of what you owe is to run a credit report.
Make a list! Make sure to account for all of your and your children's monthly expenses. A complete understanding will help inform both the payer and payee parent of how much child support is necessary to support the child(ren) without disrupting their lifestyle. Write up a second list for future expenses.
Take a breath, and then take your time getting a good sense of your true financial picture before taking the next step.
"How do I safeguard my children's mental and emotional health during this process?"
The safeguarding of your children's mental and emotional health will undoubtedly take priority during the divorce process. As parents, you know your children better than any lawyer or advisor, so there is no one road map that will suit every family. Consider how your child might respond to the circumstances.
Although each family is different, there are a few actions parents can take that are almost always beneficial to the child and to the family as a whole, including:
Keep communication as open and honest as possible. Create an environment in which your child feels he/she can express feelings truthfully, even when those feelings might be uncomfortable or difficult for you to hear.
Consult a professional. This is a step I always recommend to my clients with children. An objective, trained third party can be invaluable when emotions get high and pressure inadvertently falls on a child. Even in amicable separations, a safe space for your child to unpack their feelings is a good idea.
Try to keep your feelings about the divorce separate from theirs. That means remembering that your child's therapist is not your therapist.  It means trying not to bad-mouth the other parent in front of them, and being open to family therapy with your co-parent, should it be helpful to your child.
These suggestions are easier said than done, especially when tensions rise. But the way you choose to handle your divorce proceedings can affect your child's mental and emotional well-being long term. Whether that is for better or for worse is up to you and your co-parent.
"How can I protect my privacy?"
As we all become much more aware of what we do and don't share publicly, it can be beneficial to take the same caution during a divorce proceeding. A spouse may be someone we once trusted with private information- information you may not want aired in a courtroom or in public. When custody is at issue, those private issues could be raised by the other parent.
Remember: mental and medical health records can often be disclosed during custody proceedings as a means of determining fitness as a parent.
Here a couple of steps you can take to protect your information:
If you are a parent who is being asked to provide confidential information, ensure your attorney is completely apprised of any and all issues that may come up. This way, your legal team will be properly prepared.
Try to keep it civil. Again, easier said than done. It behooves everyone to try to reach a negotiated settlement but sometimes this is impossible. If you are concerned about your private information being used as leverage during a divorce, it is important to remember that most people including your spouse feel the same way. And what is good for the goose is good for the gander.
There are no perfect parents, so let your lawyer determine how to manage the information. Be sure to be transparent with your attorney about everything. 
"Do I Meet New York State Residency Requirements?"
You want to get divorced from your spouse. You and/or your spouse live in New York. But do you actually meet the residency requirement that is necessary to obtain a divorce in New York State? You should check prior to filing for divorce so that you can efficiently divorce.
There are several ways to meet the residency requirement of New York State:
Either you or your spouse have been living in New York State continuously for at least two years before the divorce case is started;
Either you or your spouse have been living in New York State continuously for at least one year before the divorce case is started and (1) you got married in New York State, or (2) you lived in New York State as a married couple, or (3) the grounds for your divorce happened in New York State;
Both you and your spouse are residents of New York State on the day the divorce is started and the grounds for your divorce happened in New York State.
Remember that it is imperative that you meet the residency requirement in order to obtain a divorce in New York.  If you are unsure, you should locate a trusted attorney to advise you.
NY Court Forms & Petitions
There is no substitute for being thorough in a New York divorce or family law case. The process is intense and requires pinpoint accuracy and the ability to meet firm deadlines. Follow the links below to view the various forms and petitions necessary to navigate the New York State Unified Court System.
Are you intimidated by the number of forms and paperwork involved in the legal process? Don't be.
Lisa Zeiderman has the experience, skills, and resources at her disposal to handle your case as efficiently and effectively as possible. Speak with her about your situation, share your goals, and let her and her team of attorneys take care of the rest.